Teacher Mr Evans T.A.s Mrs Evans, Mrs Hatton and Mrs Cotton
How to help your child at home:
All children should know times tables up to 12 x 12 and corresponding facts. Just 5 minutes time a day will keep these fresh. Purple Mash also has a lot of support.
At Grange Primary School, we care about our children's independence and well-being. We are, therefore, giving children a new homework folder to trial as we feel this is an opportunity to centralise resources they could use in school or at home – as well as giving them the prospect to feel 'grown up'.
The children will also receive a range of maths; English, spelling and grammar homework extending their knowledge from weekly lessons.
Phase 4 PE days are Wednesday and Friday. Kits will be expected in school every Monday, and then taken home to be washed on Friday

It is an expectation that the children read at least 4 times weekly outside of school.

We also ask you to ensure your children wear correct uniform and arrive at school smart and punctual at all times and ready to learn.
Beech Class had a glorious day at Cosford. The behaviour was perfect.
The coach driver told us that we were the best school that he has ever transported!
Here are some photographs of the successful teams that took part in team building experiences during Health and Well Being week.
The children were required to link hands and move a hula-hoop around the circle without breaking the link, or the hula-hoop touching the floor.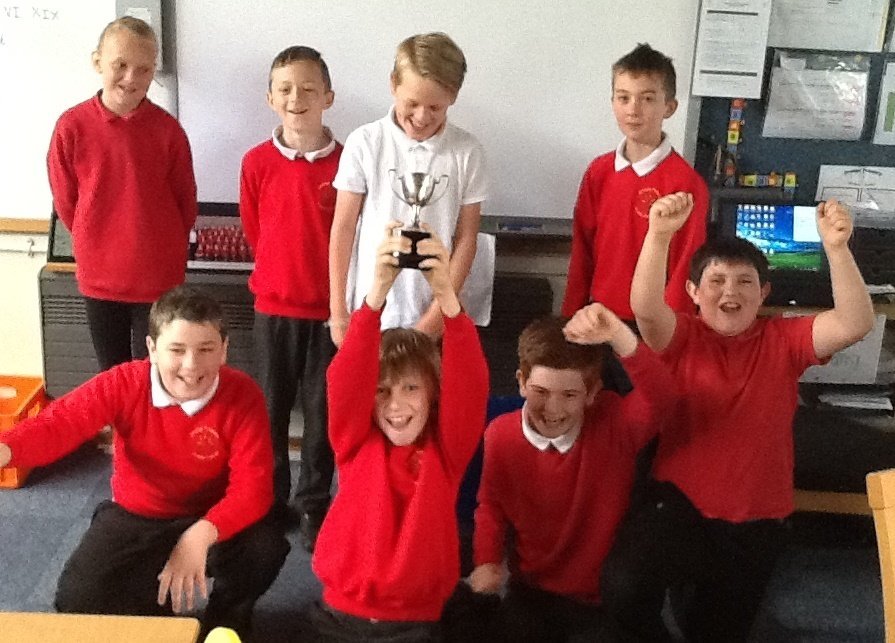 .
We are also continuing to monitor our allotment. Some of the vegetables are nearly ready to pick and take home. The children are very excited about this!
.
Children have completed their swimming lessons at Wem Swimming Pool and have all excelled in their progression. The children have thoroughly enjoyed the experiences.
We are also continuing to monitor our allotment. Some of the vegetables are nearly ready to pick and take home. The children are very excited about this!
-------------------------------------
Phase 4 have been learning how to write and redraft our writing effectively. First we looked at writing a story ending on Author day and then we looked at writing a diary entry - both of these were based on Shackleton's journey. In maths, we have been working on short division. We have also been learning about sleep and how not having enough sleep can affect us and food chains - who is eaten by whom.
---------------------------------
The children have been taken on a magical journey to find the gold which was
hidden somewhere on Alchemy Island. To help find the gold, the children
had to write a range of genres including fantasy narratives; riddles, poetry
and scientific reports to support the Alchemist in the exploration of the
gold. The children explored a range of grammatical styles and sentence
structures by making close links to the National Curriculum. These include
using fronted adverbials; simple parenthesis, layout devices to help build
sentence cohesion within paragraphs.
By the end of the half term, the children had written a range of genres
expressing their narrative writing as well as subtle shifts of formality in the
writing of non-chronological reports.
Bringing Books to Life dance workshop
West End in Schools visited us today and every class had a workshop. We used our imaginations to think about a story from a book and develop language, movement and dance. More photos